If you're traveling all that way, you might as well make sure you visit the best spots! Here are our top recommended places for gap year programs in Argentina.
ATTRACTIONS by GoAbroad's Luciana Dinu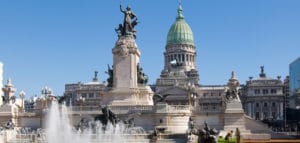 Buenos Aires Considered 'one of the world's most addictive cities', Buenos Aires is the perfect place to start your gap year in Argentina. Spend your days working alongside local teachers to help educate and care for the local children, take tango classes in the evenings, eat delicious steak (you are in Argentina after all!), indulge in local wine and enjoy the amazing nightlife. When you feel like taking a breath of fresh air, take the train to Tigre and explore the delta or relax in the Botanical Gardens, visit the Museum of Fine Arts, the Recoleta Cemetery or the La Casa Rosada for a cultural and historical weekend, or relax and practice your Spanish conversational skills with a coffee and some dulce de leche, while you're watching the ferocious tango street dancers. 
Cordoba This city, nominated once as the "Cultural Capital of America," offers a perfect mix of traditional culture and vibrant youthful spirit. Some might dare to say that it gives Paris a run for its romance. Due to its major income differences, Cordoba offers plenty of volunteer opportunities, such as teaching English, helping develop the childcare and health care system, or spending your days coaching football to the local community. You'll fall in love with history after your visit to the unforgettable Cathedral of Cordoba, the Patio de los Naranjos, and the breath-taking royal Alcazar de los Reyes Cristianos—an old visigothic fortress. What does visigothic even mean? You'll no doubt find out while on gap year programs in Argentina. 
ADVENTURE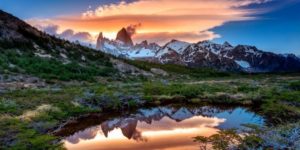 The best way to get outside and understand this unique country from your head to your toes is through an adventure travel gap year! Grab your backpack and gear, and start out with the lush jungles and sizzling hot sun, then head down to the great Iguazu Falls and Perito Moreno Glacier. Where else will you see both sneaky monkeys and cute penguins?! Enjoy the fine wine in Mendoza, travel to the colorful canyons of Cafayate, visit the Peninsula of Valdes, practice your Whale à la Dory as you watch the humpbacks, do some ice trekking across the Glacier National Park—the list goes on. Just take your pick.
THE PEOPLE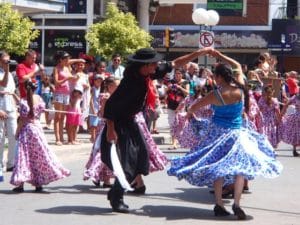 In the mid-19th century a large wave of immigration started to arrive in Argentina due to new constitutional policies that encouraged immigration. Most Argentines are descended from several European ethnic groups, with more than 55% having Italian origins. The second-most common ethnic origin is Spanish. About 17% have French origins, and about 8% are descended from German immigrants. Argentina today has a large Arab population, most of whom are from Syria or Lebanon.